Dissection of Oarfish Reveals Insights into its Ecology
October 28, 2013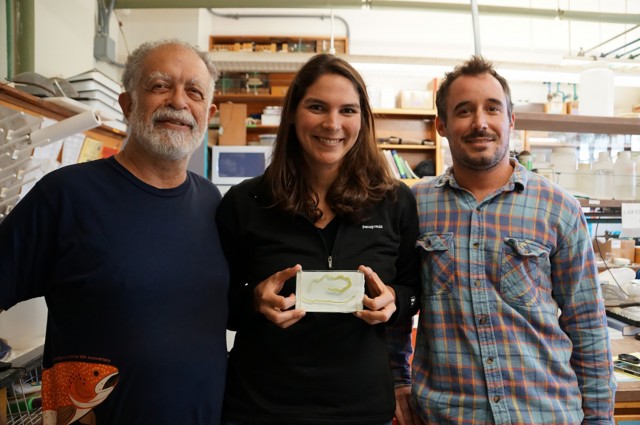 Dissecting a small sampling of tissue from an 18-foot oarfish late last week, UC Santa Barbara parasitologists discovered the elusive California sea monster hosted its own little monsters inside.
"Our findings say that these are actually majorly parasitized fish," said Armand Kuris, professor of zoology in the UCSB Department of Ecology, Evolution and Marine Biology, of the late night dissection last Thursday. The oarfish carcass was found on October 13 by a Catalina Island snorkeler. Because the oarfish lives in such deep, dark and mysterious waters, and doesn't take bait, said Kuris, the creature is a rare find, especially for parasitologists.
"Oarfish wash ashore, one every few years," said Kuris, adding that finding such a fish that hasn't rotted or been eaten by other organisms, and is found in a place where scientists can get a hold of the carcass is "the result of many uncommon events." There are only two papers on oarfish parasites, he said.