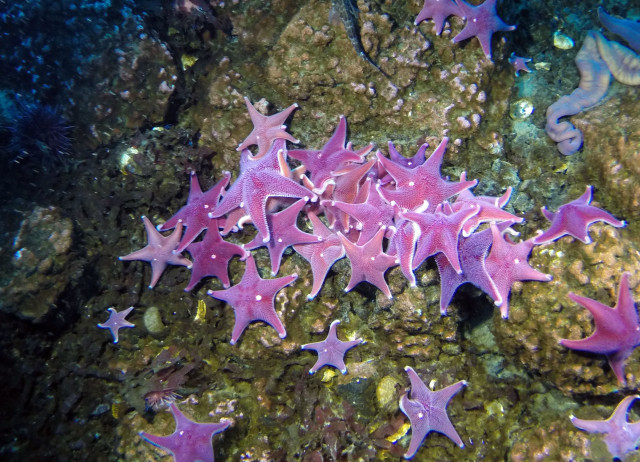 About Umi
Umi Hoshijima is a fifth year PhD student in the Department of Ecology, Evolution, and Marine Biology at University of California, Santa Barbara. He completed his B.S. Biological Sciences at the University of California Santa Cruz.
Why UCSB EEMB?
What I love about the department Ecology, Evolution, and Marine Biology and UC Santa Barbara as a whole are the opportunities for collaboration and outreach. The diversity of research combined with the willingness of professor and students to chat creates a dynamic environment where I am constantly learning and have lots of resources I can tap into. Coupled with the amazing weather at UCSB where I can bike to campus, UCSB has been a great place for me.
My study system is the ocean, and when I am out doing fieldwork in the ocean, I am literally immersed in my study system. I enjoy the computer work, but the fieldwork is what really inspires me.

Umi Hoshijima, Fifth Year PhD student
Ecology, Evolution, and Marine Biology
Research
Umi's research is centered around climate change, and how local environmental variation affect the biology of coastal oceans. I got involved in this area of research as an undergraduate when I worked at NOAA Fisheries at the very edge of the coho salmon range. I became interested in animals existing at their physiological extremes, which led me to pursue a PhD in the Hofmann lab.