Nautical by Nature
November 14, 2019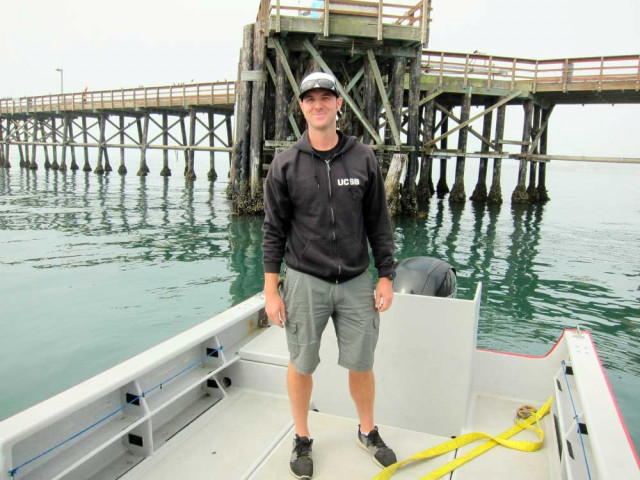 Director of marine operations at UC Santa Barbara supervises complex, flourishing marine collection program.
Sometimes the sea does not cooperate. This Christoph Pierre knows well. It is a lesson he's learned over more than a decade of collecting a dazzling array of ocean-dwelling specimens for use in research and teaching at UC Santa Barbara.
As director of marine operations in the university's Department of Ecology, Evolution and Marine Biology (EEMB), Pierre, a self-described "slightly stubborn person" with vast knowledge of native marine life, gets his job done no matter what challenges or conditions he faces.
Take, for instance, the elusive box jellyfish (Carybdea confusa), present in the channel for only two to three weeks per year, and usually in low-visibility areas at that. "There can be 100 one week and zero the next week," Pierre said. "You're looking for an opaque, golf-ball-sized thing that is floating in the water. They can be up to a meter long in tentacle length, so you have to try and bop it with your finger so it contracts and get everything into a plastic bag while you can't see."
Such challenges come with the territory. Pierre is responsible for a wide variety of tasks related to the upkeep of resources used by EEMB for what he calls their "on-water" needs. That includes both making sure that the department's fleet of boats and inventory of scuba gear are properly maintained and diving for any specific marine specimen a class or professor might need — no matter how obscure or hard to find.