Impact and Inspiration
June 24, 2019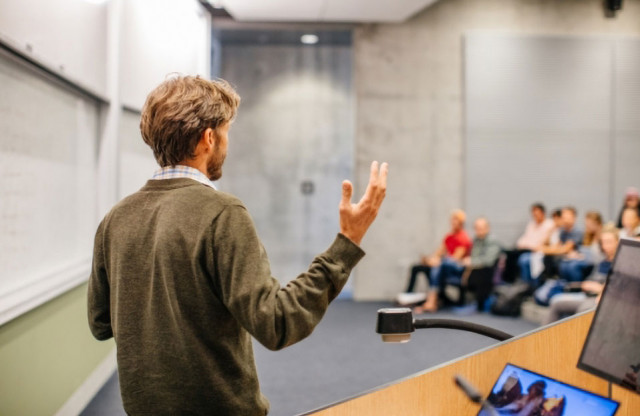 Summer Sessions presents a new season of GRIT Talks, a series of free public lectures by notable faculty across myriad disciplines
By Shelly Leachman
Specializing in everything from neuroscience, to applied mathematics, to globalization, to oceans, they are among UC Santa Barbara's most accomplished faculty. And in a series of lectures beginning this week they'll introduce their current research to summer students and to the community.
The series, Ground-breaking Research & Innovative Technology — otherwise and better-known as GRIT Talks — is presented by UC Santa Barbara's Office of Summer Sessions. The annual program gives notable university researchers an opportunity to share their vast and diverse expertise with a broad audience.
The talks are free and open to the public and are available for viewing online via UCTV. This year, each lecture will be held in Givertz Hall Room 1004, beginning at 5:30 p.m.
GRIT's new season kicks off Wednesday, June 26, with neuroscientist Emily Jacobs, an assistant professor in the Department of Psychological and Brain Sciences. In her talk "The Uncharted Mind: Gender diversity drives scientific discovery," Jacobs will examine the importance of gender diversity in the biomedical sciences, offering examples from neuroscience on how diversity drives scientific discovery.
"Advocating for diversity in science is not just a social justice issue; diversity in science makes science better," Jacobs said. "It drives innovation, it challenges the status quo and it can change the very nature of the questions we think to ask."