Susan Mazer receives the John C. Pritzlaff Conservation Award
June 29, 2017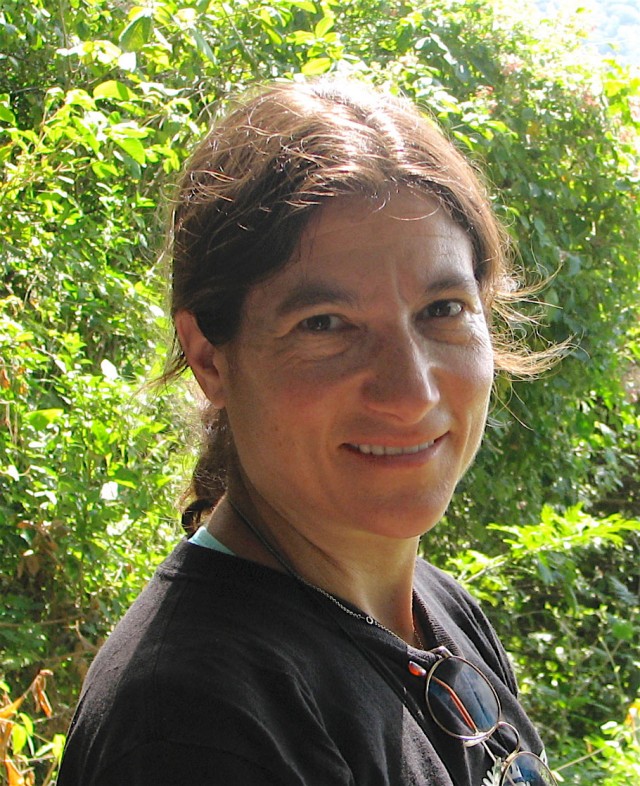 The Honorable John C. Pritzlaff Conservation Award is given annually by the Santa Barbara Botanic Garden to recognize achievements in conservation both in California and around the world. Established in 2007, the award honors John Pritzlaff's life-long commitment to conservation and serves to inspire others to understand the importance of conservation, take action, and help the Santa Barbara Botanic Garden reach its plant conservation leadership goals.
He was a life-long servant and champion of the people and the environment. His political, personal, and volunteer activities speak clearly to his love of the environment and his desire to ensure that our greatest treasure – our natural environment – remains healthy for future generations. John recognized that botanic gardens are powerful agents for conservation. Individually and collectively, botanic gardens address a range of activities needed to help ensure the survival of threatened plant species.
Dr. Susan Mazer is a champion for plants. Through her research, outreach, and mentorship, she is furthering our understanding of plant evolution and adaptation to change, training others in the research skills needed to investigate these mysteries, and inspiring the next generation of plant protectors. Dr. Mazer co-founded the California Phenology Project and Project Baseline, large collaborative projects of national significance that will enable us to understand what climate change has in store for the seasonal cycles of wild plants and for plant diversity. Through these projects and others, she has engaged legions of citizen scientists who help answer these questions, and then help to spread the word. Dr. Mazer is an energetic speaker and highly dedicated mentor who has inspired many UCSB students to love plants through her classes in Plant Biology and Biodiversity, Plant Evolutionary Ecology, Population Genetics, and Plant Reproductive Ecology and Evolution; over 200 undergraduates have contributed to her field, greenhouse, and lab-based research; and she has taught and trained students in Thailand, Peru, China, and Costa Rica. She has applied her research to further the conservation of some of the rarest plant species in the region and to inform the design of habitat restoration efforts. The author and co-author of at least 117 papers and book chapters, her work has been cited over 6,000 times. She received the National Science Foundation's Presidential Young Investigator Award and served as NSF's Program Director for the Ecological Biology Program for two years. Susan received her bachelor's degree in Biology from Yale University and both a master's degree and PhD in Botany from U.C. Davis; she is the current President of the California Botanical Society.