Crowdsourcing Sea Change
September 15, 2016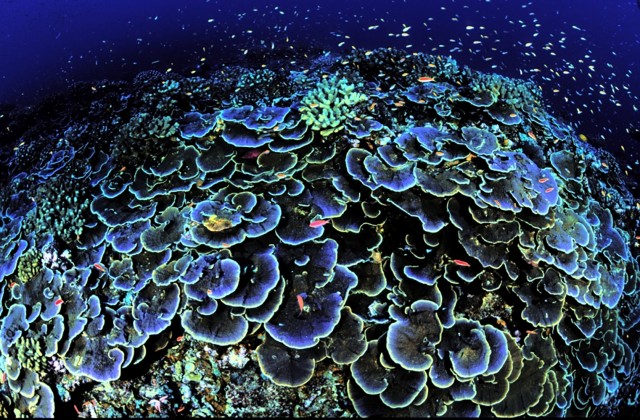 With a $10 million gift from Marc and Lynne Benioff, UC Santa Barbara establishes the Benioff Ocean Initiative to study and solve ocean issues
Maybe it's all the plastic you see on the beach where you take your kids. Or that news story you read about shark-finning and can't quite get it out of your mind. Are you frustrated trying to identify sustainable options on the menu at your favorite seafood restaurant?
These are common concerns, and they all lead back to one place: the ocean. And with climate change acidifying and heating up the seas, global fisheries being overharvested and more than 5 trillion pieces of plastic working their way into marine food webs, they're the tip of a massive threat to our oceans.
The Benioff Ocean Initiative, a bold new endeavor led by the University of California Santa Barbara, aims to research the root causes of these pervasive ocean problems and use science to solve them, supported by funding from Marc and Lynne Benioff.
Marc Benioff is the co-founder, chairman and chief executive officer of Salesforce, one of the world's leading software companies, and a leader in changing global attitudes about the social responsibility of businesses. Lynne Benioff is on the board of overseers of the University of California San Francisco Foundation, the board of directors of UCSF Benioff Children's Hospital Oakland and the board of directors of Common Sense Media. In 2015, Lynne Benioff was appointed to the board of directors of the Presidio Trust by President Obama. Known for their extensive philanthropic support of children's health and education, the couple has gifted UCSB more than $10 million to establish the Benioff Ocean Initiative.